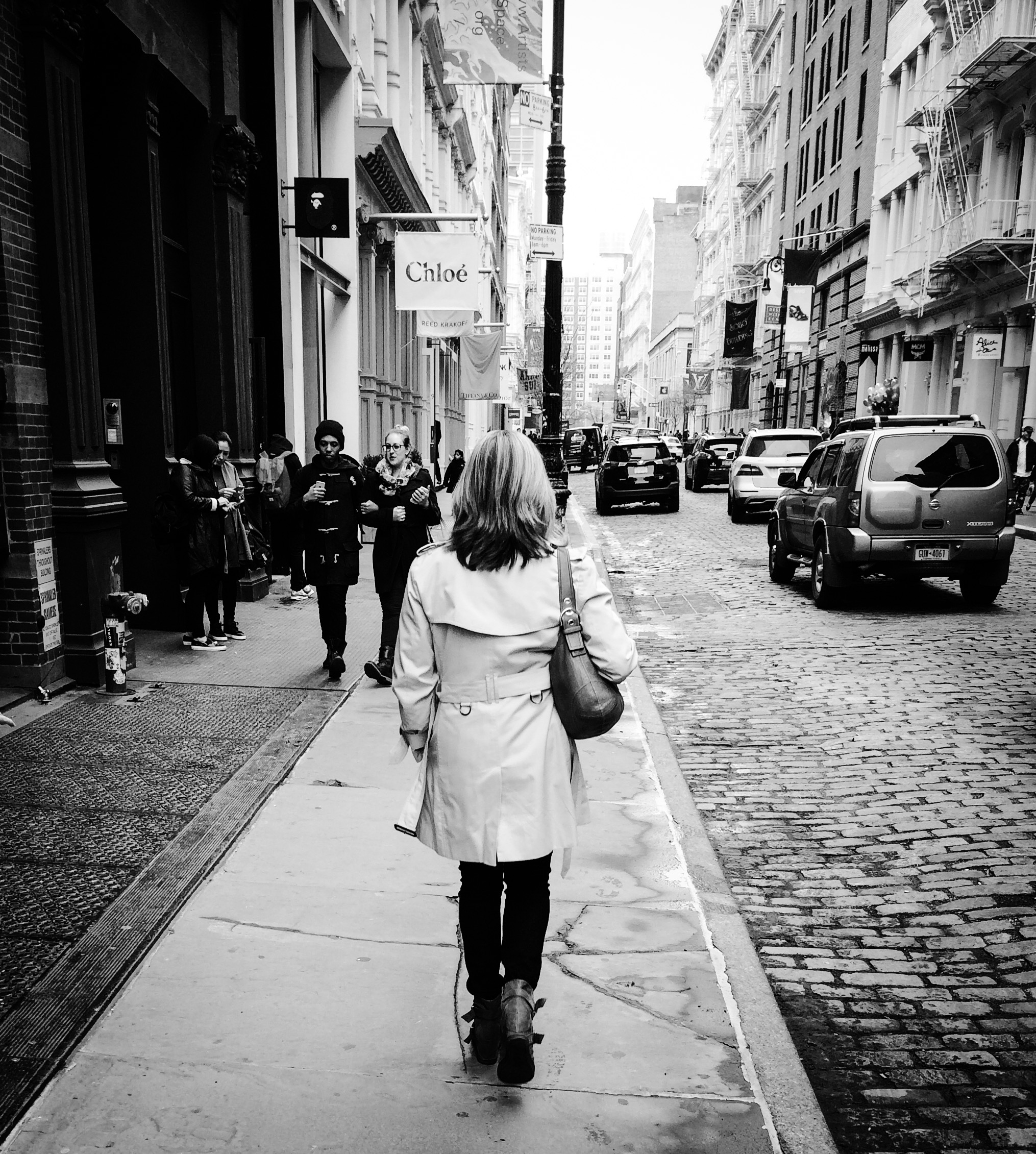 I may reside in a small town now, but my heart will always belong to a big city girl! So spending a long, sunny weekend in NYC is pretty much my ideal getaway. I walked, window shopped and people watched- the best way to spend time in the city, if you ask me. I always leave my visits in NYC feeling revitalized, inspired and energized!
Worth every penny, The Soho Grand gives all their guests the celebrity treatment. From my view of the Empire State Building, the eclectic mini-bar selection, 24 hour room service, and state of the art security, I didn't want to leave. They even accommodated our large party of friends in The Club Room at the last minute, providing excellent service in a chic but relaxed atmosphere.
I like to treat myself to something special when I go on a trip, but I was on a mission to find a great pair of trouser jeans, having been unable to find them in my small town. At the Seven for All Mankind shop on Bleeker Street, my timing was right beause they just got new stock in. As usual, they are about a foot too long, but I can hem them easily. They've got that 70s vibe that's very in right now, perfect for transitioning my wardrobe into summer.
My most prized possession is my classic Burberry trench, and it was the perfect temperature all weekend for it. It's great to dress up jeans and sneakers for daytime window shopping, and for an evening out in the Meatpacking district for a nice dinner out and people watching at a speakeasy.
I couldn't have enjoyed a weekend in NYC more! What's your favorite big city and why? Let me know in the comments below.